Achieve Your Performance Goals with Kinetic Sports Performance.
Enhancing Athletic Performance While Decreasing Risk Of Injury
Our team of sports performance professionals focuses on enhancing athletic performance on the field while decreasing the risk of injury. Our integrated functional approach allows us to implement performance plans to our athletes with the goal of achieving the highest levels of performance.
We use sports science with our performance training programs for our athletes to help eliminate over-training and achieve optimal results.
Our state-of-the-art technology, Optogait, is an innovative system used for movement analysis and functional assessment.
This program creates a true synergy between physical therapy and sports performance, thus ensuring advanced performance training, exceptional communication, and education, all of which will lead to superior results for the athlete. Contact Us to learn more.
Enhancing Athletic Performance - Athletes We've Worked With
Sara Oswald
"For years I have chosen Kinetic Sports Performance because of its staff and their ability to create personalized workouts involving strength and agility."
- Sara Oswald, Lafayette Women's Soccer 
Mia Hopkins
"I am a 25 year old Professional basketball player in Europe. I have out for a few months due to some overuse injuries and muscular imbalances. I chose Kinetic Sports Performance because I was looking for the specialized knowledge to get back and better than ever as fast as possible. The Sports Performance coach Luke works with physical therapists making my comeback season even more effective. We mostly work on power, strength, balance, flexibility, speed, conditioning, and sport specific agility. I am extremely grateful to be apart of Kinetic Sports Performance. They are exactly what I needed to get my game to the next level."
- Mia Hopkins, Professional Basketball player overseas
Aiden Barnhill
"I chose Kinetic Sports Performance because of an injury that had me doubtful of my running career. I went through therapy and then transferred to sports performance and it has taught me so much about how important strength is for runners. I highly recommend to anyone trying to advance their strength and stability and become an overall better person."
- Aiden Barnhill Cross Country and Track Downingtown West
Julianna Bell
"I go to Kinetic Sports Performance so I can become a more advanced athlete. I've played high level soccer all my life and I really needed to get stronger and more athletic before I advance into the college level. I really like how Kinetic focuses only on what I need and it's personalized specifically to my necessities and my weaknesses. I'm confident that Kinetic has helped me and will continue to help me throughout the rest of my athletic career."
Julianna Bell, Pennfusion Development Academy and University of Delaware Women's Soccer commit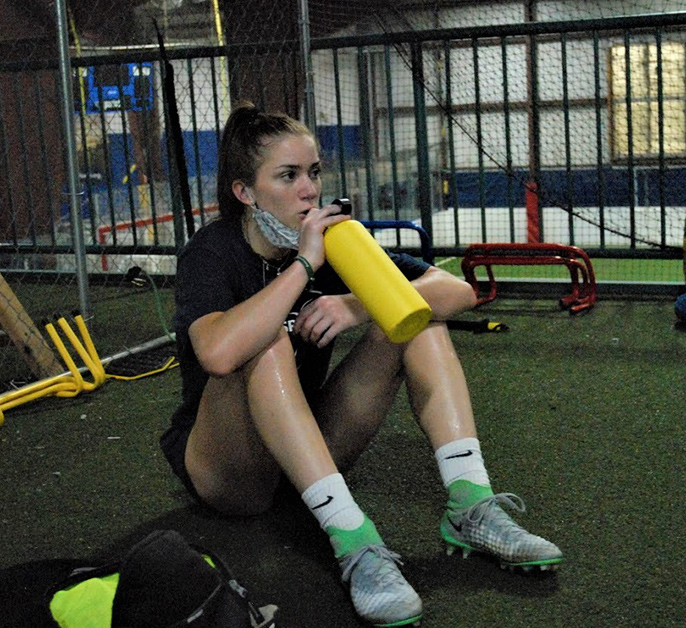 Madelyn Galbus
After suffering an injury, I went to Kinetic to work past my setback and I love every minute of it. I got stronger not just physically, but mentally as well."
- Madelyn Galbus, ECNL PennFusion and UNC Women's Soccer Commit.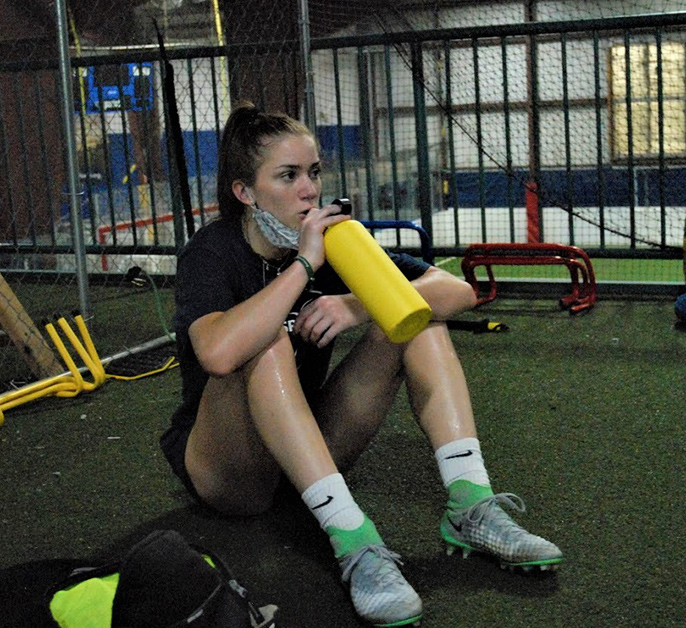 Kinetic Sports Performance Blog
Playing football is not only about learning the rules of the game and training as part of a football team. It is also essential for athletes to enhance their physical performance through different strategies such as learning the speed technique, which was discussed in the previous blog. At Kinetic Sports Performance and Football University, we…
Read More