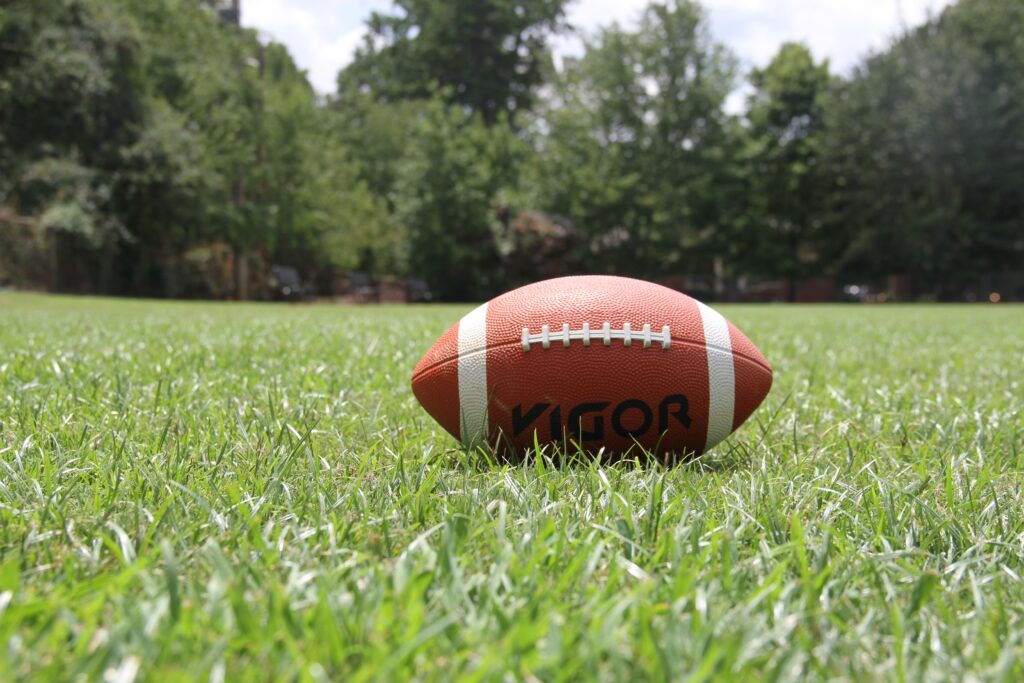 Benefits of One-On-One Football Skills Training
Football is one of the most popular sports worldwide, and children and adults alike are enthusiastic about it. While football is a team sport, one-on-one football training can be beneficial if one genuinely wants to learn the game, especially for those whore are younger than eighteen years old. Before playing a highly adrenaline-packed game like football in a team, training for it one-on-one with a trainer can prepare the player in several aspects. Here are some of them. 
Individual Attention
With one-on-one training, the player gets individual attention from the coach. For new learners or who may feel anxious playing with a team, it can be overwhelming to learn the game and adjust to the environment all at once. Individual training puts emphasis on the trainee, and they can learn the rules of the game thoroughly before participating in a team. The coach's personal guidance will help young players fill in the gaps in their training that they might not be getting while practicing in a group. 
Psychological Development
Football is a physical sport, but the mental strength of the players is equally tested. One-on-one coaching helps ensure the player is psychologically strong by having the trainer prepare them for what to expect. They are challenged and learn to acclimate to the game's changing dynamics under the trainer's supervision. They are better prepared to face the challenges on the field and feel less confused, helping them make informed and independent decisions and making them better players in the process. 
Setting Targets
Football puts players in a competitive environment and helps them set targets with their trainers. Apart from learning the game, what are they working towards? The formative years of a teenager's life are crucial to help them determine what they want to do in the future, and being coached can help them navigate many crucial questions they might be encountering at this point in their lives. The game of football is not just about getting points on the field; football also teaches players when to be offensive or defensive in real-life scenarios. These are important lessons that a coach can impart during one-on-one training. 
Personalized Session Plans
One-on-one coaching allows a young player to opt for personalized session plans. If they are juggling school and other activities and learning how to play football at the same time, customized plans can be very helpful. They do not always have to follow the group plans if it does not suit them. Moreover, the coach can set personalized game sessions and exercise and diet plans for more streamlined training sessions. For example, the coach can make specialized plans if a player has to work on their speed or stamina and develop training schedules accordingly. 
Repeat till Perfect
It is alright if a player needs additional work in some aspects of football training. With one-on-one coaching, players can keep practicing particular moves and maneuvers until they get it perfect. Practice and repetition is the best way to master anything, and a personal coach can help players do it until they do it correctly. The trainee can practice core movements, hone their skills, and then play with the team once they feel confident. 
Learning New Skills 
One-on-one coaching can help a trainee learn new skills and perfect existing ones. Do you want to make that perfect field goal kick? Or master routes and route changes that will help confuse an opponent so that you do not get tackled easily? These are valuable skills you can sharpen with the help of a coach. The coach can help you master skills that will make you confident while facing your opponents. 
Improving Your Fitness
Fitness is of paramount importance in football. You need to possess stealth, strength, and speed to ace your game, and that can only be done if you have the stamina to last the duration of the game. You may have your own personal workout regimen, but football needs a very different kind of training. With personal coaching, your trainer will suggest a plan that combines high-intensity and interval training. 
Depending on how long an athlete has been playing the game and their level of fitness, they can opt for more advanced and intense training sessions with a personal trainer. For those under eighteen, it is the perfect time to build on one's strength and agility, which are crucial for the game. 
Increase Self-Confidence
It can be disheartening to go on the field and see everyone else performing better. Even the best players often take a hit to their self-confidence this way. Training one-on-one can help you build your self-confidence as your coach will impart and push you forward even when you feel at your lowest. A coach will motivate and tap into your talent, encouraging you to play according to your strengths. They will contribute towards your holistic development and help you work on your physical and mental strength, making you a more confident and grounded human being. 
Increase Your Knowledge 
A thorough and clear knowledge of the game you are playing is essential to play it well and becoming a strong sportsperson. A mentor can help you do that with one-on-one coaching. 
They can help you develop game plans and train you to improve your technique. It is a great way to advance to the elite level, and you can learn how to decipher your opponent's next move by looking at the signals. 
At Kinetic Sports Performance and Football University, we aim to train young players to become better football players. We primarily work with budding players under the age of eighteen and help them transform into skilled footballers. With personal trainers who provide one-on-one coaching to both new players and those who want to upgrade their skills to the next level, you will see great improvement on the field. If you or your child want to become better at football, then we can help you by developing a personalized training plan, scheduling fitness sessions, and even arranging online classes to learn about techniques and skills. Contact us or fill out our online form, and let's get budding athletes turned into world-class sportspeople today!