Meet the Kinetic Sports Performance Team
Our team at Kinetic Sports Performance are here to see you succeed! We are experienced in training many different sports at all levels from middle school aged athletes to professional and we have acquired many of the leading certifications in our field. More importantly, we have a drive to get better at our craft and work to provide a quality sports performance program that no other facilities can offer.
Matthew Cloutier, PT, DPT, CSCS, PES, CES, USAW
In 2003, I graduated from the University of Delaware with a degree in Exercise Physiology.  While there I also played tennis for four years.  I attended East Carolina University, and graduated in 2005 with a Master of Physical Therapy degree.  In 2014, I completed my Doctorate in Physical Therapy from The Evidence in Motion Institute of Health Professionals.
In 2008, I decided to start my own company, Goal1 Performance, LLC.  For years, I was able to train various athletes from different types of sports such as football, lacrosse, field hockey, soccer, and swimming.  I had much success in helping them reach their goals while maintaining longevity within their sport.  In 2013, I decided to close my company to create a sports performance program within Kinetic Physical Therapy.  This helped to bridge the gap between sports performance and PT as well as expanding my approach towards training athletes by using sports science and technology.
Currently, I am a senior staff physical therapist at Kinetic Physical Therapy and the Director of Sports Performance.  As both a PT and Sports Performance Director, I have the unique ability to change the way athletes are trained and treated.  I use sports science and objective data to properly train and monitor our athletes to minimize overtraining and enhance performance.  This program creates a true synergy between physical therapy and sports performance, thus ensuring advanced performance training, exceptional communication and education – all of which will lead to superior results for the athlete.  I do have aspirations of conducting research that can help apply sport science to sports performance and physical therapy thus ensuring the longevity of our athletes.
In order to develop further, I obtained my Certified Strength and Conditioning Specialist certification – CSCS from the National Strength and Conditioning Association as well as my Level 1 Sports Performance certification from USA Weightlifting.  I also have obtained a Corrective Exercise Specialist – CES specialization, and a Performance Enhancement Specialist – PES specialization. Both are from the National Academy of Sports Medicine (NASM).
When I am not working, I am spending time with my wife, Brittany and our three children, Addison, Tyler, and Grayson.  I like to be active by running, lifting weights, playing soccer and tennis, and watching my favorite sports teams especially FC Barcelona.
To Star Working with Matt - Fill Out Our Contact Form or Signup For Online Training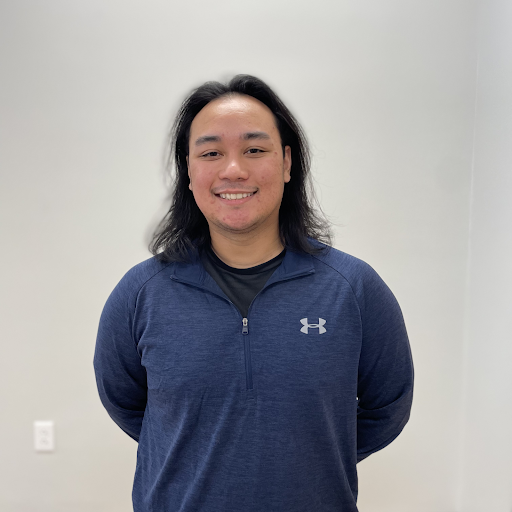 Jason Roldan
In 2019, I graduated from Temple University with a Bachelor's of Science in Kinesiology. My bachelor's degree was a start to my journey working in the fitness industry. After graduating I worked as a physical therapy aide at Kinetic Physical Therapy. I primarily worked at Chester Springs and Collegeville in the span of 3 years. As an aide, I found the interest in rehabilitation because of the connection I made with patients. Also, working towards the goals of getting better and improving their overall fitness.
In 2020, I started my Masters in Exercise Science with a concentration in Clinical Exercise Physiology at West Chester University. My interests in Exercise Science and Physical Therapy collided as I found the importance of optimal programing and sports training. Finishing my coursework, I worked on sport specific research with Ice Hockey players and nitrate supplementation studying the effects on aerobic capacity. By 2022, I started my personal training career as a Health Fitness Coach at EXOS. Working EXOS meant I had the opportunity to work with Fortune 100 companies' corporate gyms and earn under NFL Combine coaches for sports performance. As a health coach I trained with a general population at Vanguard teaching HIIT, Kickboxing, Kettlebells, and Pilates. I enjoyed working with clients and creatively exploring strength programming for all levels. This was where I found my way into coaching. I enjoyed teaching new members how to lift and set a goal in their initial steps of fitness training. I was able to learn about the four pillars of Performance with Mindset, Recovery, Movement, and Nutrition. After learning as much as I could at EXOS, I gained a Health Fitness Specialist certification and found the opportunity to join Kinetic Sports Performance.
Taking this opportunity to work as a Performance Trainer at Kinetic Sports Performance has given me the chance to become a coach full time for athletes and recurring clients. I promote curiosity to improve an athlete and become well rounded. However, it's more than just movement while athletes are working towards their own journey to improve fitness and skills. I want to take the time to integrate the importance to have as equal mindset in recovery and movement. On my time off outside of the gym I enjoy swimming, playing in recreational soccer leagues, and watching Philadelphia Sports.