Meet the Kinetic Sports Performance Team
Our team at Kinetic Sports Performance are here to see you succeed! We are experienced in training many different sports at all levels from middle school aged athletes to professional and we have acquired many of the leading certifications in our field. More importantly, we have a drive to get better at our craft and work to provide a quality sports performance program that no other facilities can offer.
Matthew Cloutier, PT, DPT, CSCS, PES, CES, USAW
In 2003, I graduated from the University of Delaware with a degree in Exercise Physiology.  While there I also played tennis for four years.  I attended East Carolina University, and graduated in 2005 with a Master of Physical Therapy degree.  In 2014, I completed my Doctorate in Physical Therapy from The Evidence in Motion Institute of Health Professionals.
In 2008, I decided to start my own company, Goal1 Performance, LLC.  For years, I was able to train various athletes from different types of sports such as football, lacrosse, field hockey, soccer, and swimming.  I had much success in helping them reach their goals while maintaining longevity within their sport.  In 2013, I decided to close my company to create a sports performance program within Kinetic Physical Therapy.  This helped to bridge the gap between sports performance and PT as well as expanding my approach towards training athletes by using sports science and technology.
Currently, I am a senior staff physical therapist at Kinetic Physical Therapy and the Director of Sports Performance.  As both a PT and Sports Performance Director, I have the unique ability to change the way athletes are trained and treated.  I use sports science and objective data to properly train and monitor our athletes to minimize overtraining and enhance performance.  This program creates a true synergy between physical therapy and sports performance, thus ensuring advanced performance training, exceptional communication and education – all of which will lead to superior results for the athlete.  I do have aspirations of conducting research that can help apply sport science to sports performance and physical therapy thus ensuring the longevity of our athletes.
In order to develop further, I obtained my Certified Strength and Conditioning Specialist certification – CSCS from the National Strength and Conditioning Association as well as my Level 1 Sports Performance certification from USA Weightlifting.  I also have obtained a Corrective Exercise Specialist – CES specialization, and a Performance Enhancement Specialist – PES specialization. Both are from the National Academy of Sports Medicine (NASM).
When I am not working, I am spending time with my wife, Brittany and our three children, Addison, Tyler, and Grayson.  I like to be active by running, lifting weights, playing soccer and tennis, and watching my favorite sports teams especially FC Barcelona.
To Star Working with Matt - Fill Out Our Contact Form or Signup For Online Training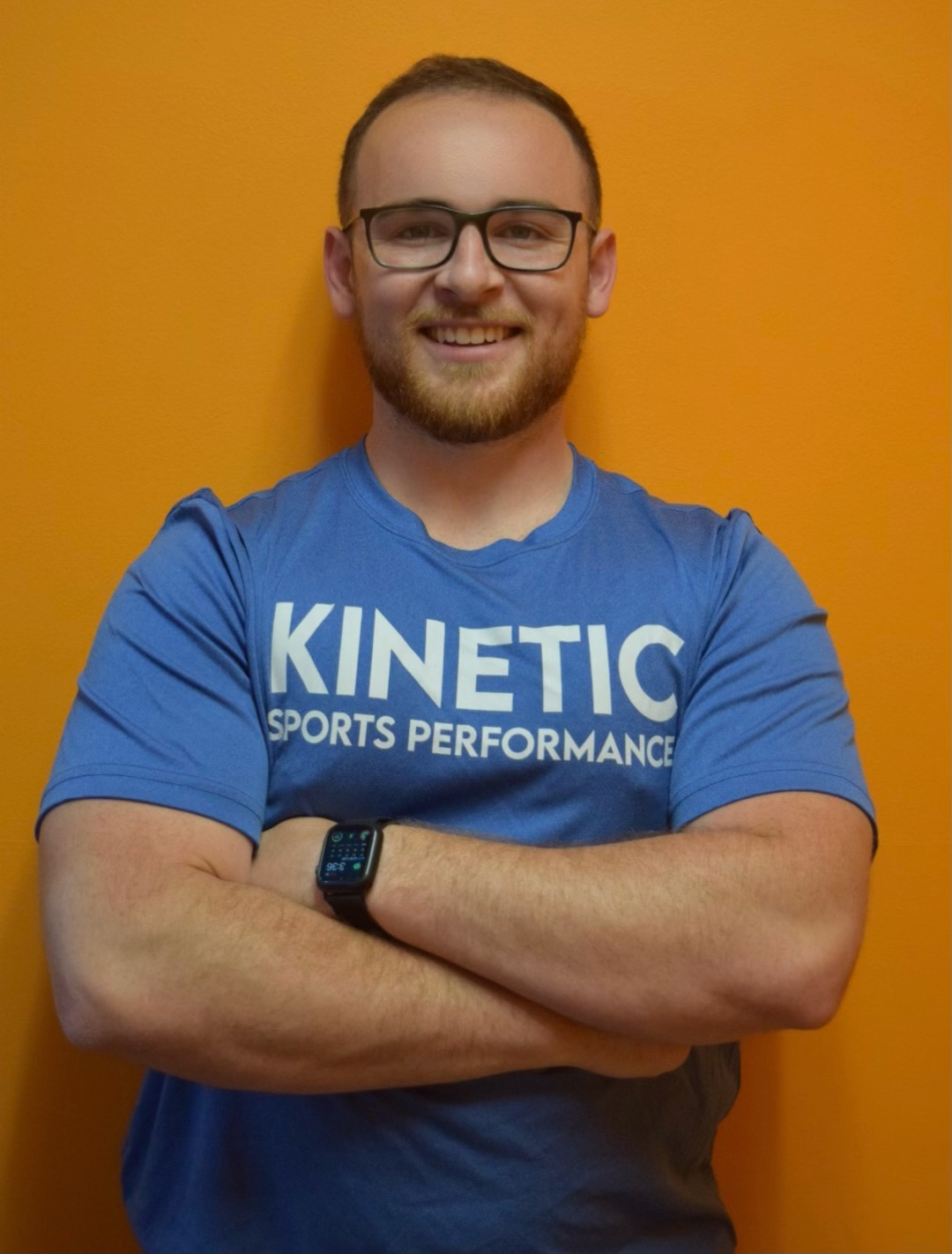 Anthony Mitchell, Director of Training
My name is Anthony Mitchell and I graduated from West Chester University in 2020 with my Bachelor of Science degree in Exercise Science, and have been with Kinetic since early 2020. I currently help to operate our Kinetic Football University and Kinetic Sports Performance, while also coaching our Freedom Barbell powerlifting program. My goal with all programs is to maximize the performance of our athletes with quality, detailed and evidence-based training in order to meet any and all goals they have. I currently reside in East Norriton and when not working, I try to get outside as much as possible. This includes a variety of recreational sports, swims, biking and going for hikes in the local parks such as Evansburg and Valley Forge.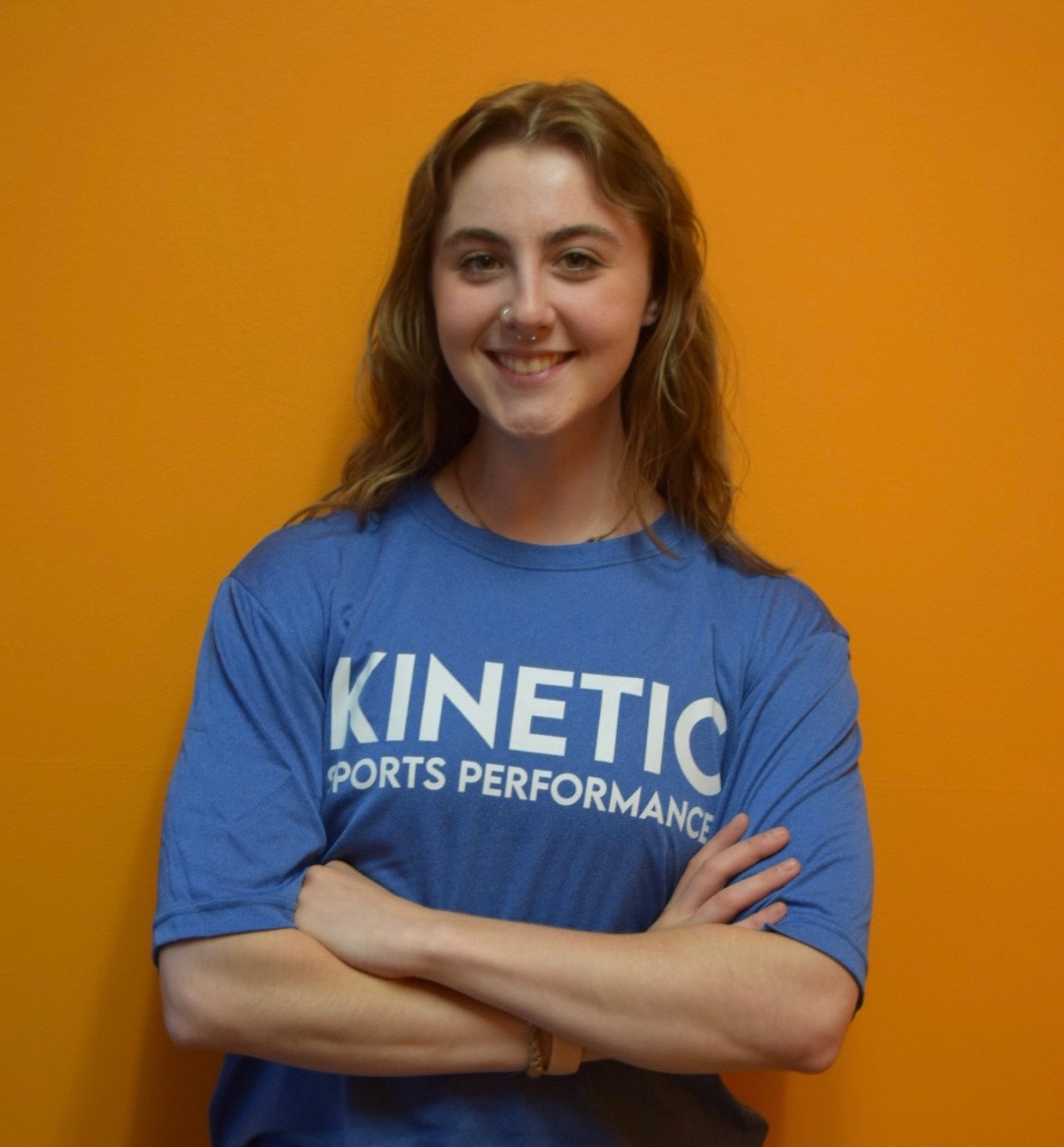 Olivia Hurston, Sports Performance Coach and Community Outreach Coordinator
Hi, my name is Olivia Hurston and I graduated in May of 2023, from West Chester University of Pennsylvania with my Bachelor of Science in Kinesiology and a minor in Nutrition. After interning for a semester, I became a coach with Kinetic Sports Performance while creating content for and running our social media. When working with athletes, I place an emphasis on improving performance through sport and goal specific programming while maintaining a healthy, fun environment. Originally from Lancaster, I currently live in West Chester after moving for school. I like to stay active by weightlifting, going on hikes, or doing yoga. To relax I enjoy reading, watching movies, or cooking/baking.